The 2016 Penguin Plunge!
January 30th marked the 12th annual Westfield Penguin Plunge! We had a total of 80 participants and there were over a hundred people all ready to support their favorite plunger! We had so many unique plungers including The Boy Scouts, the crew at Home Depot, a State Senator, a State Rep, and more! Some of the plungers were first timers but most were veterans to the cold plunge! The Westfield Penguin Plunge was estimated to have made $15,000 in one day and the best part is it is all going to charity. We had a blast and can't wait to attend next year's Plunge! Enjoy some of our favorite photos from the event below.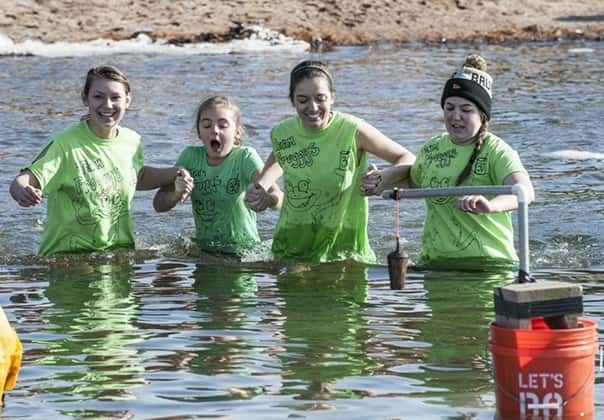 Did you watch as State Sen. Donald Humason Jr. made his icy trek through the water?
Check this little soldier out before his first time plunging!
Cheese head isn't messing around. #PatsNation